As an authorized dealer and representative of NGC and PMG in Poland, a company which is the undisputed leader in the world, with over 45 million verified assets, we invite you to use our services of brokerage in grading coins, medals and banknotes.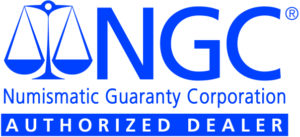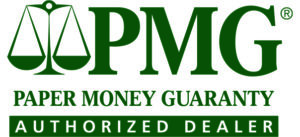 It should be mentioned here that all major auction houses in the world subject the majority
of the offered range to the assessment process. Grading coins is without a doubt the most objective form of assessing the state of preservation or originality issued by impartial specialists. A numismatic / banknote so assessed each time guarantees obtaining the best sales result for a given condition, if a random situation forces us to sell part of the collection. Nowadays, 99% of the auction market relies on online sales and buyers from the other part
of the globe must have a sense of security, which is obtained through purchases of coins rated by independent specialists.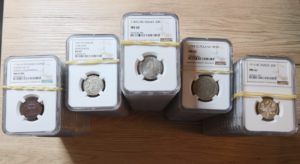 If you are convinced to submit your items ​​to a professional company, it is worth using the Rzeszowski Dom Aukcyjny to finalize this service.
Annually, we provide thousands of numismatic items and banknotes for grading,
the experience gained allows us to estimate the potential grading note with a high probability, and thus minimize costs as a result of sending items that are not suitable
for the assessment process.
We take all items and collect them personally from the headquarters of the grading company, which does not expose you to the risk of loss of the transferred item.
If a random situation forces us to ship, thanks to a specially negotiated contract with the carrier as an auction house, we are able to provide insurance for items transferred via courier, which you cannot do as a private person.
We offer our consignors the NCS service at dealer prices.
An important element is also the preparation of all documentation that we make
free of charge as part of our own. In other words, you are not interested in anything other than providing us with the items and their subsequent pickup or decision to put them
on auction.
The grading price is set individually based on the current euro exchange rate and the value of the subject.
We encourage you to contact and cooperate.
rzeszowskidomaukcyjny.pl/en/contact/
or
+48 530-972-262 / +48 661-962-969 ​
biuro@rzeszowskidomaukcyjny.pl                                                                     
aukcje@rzeszowskidomaukcyjny.pl
With collector's greetings.
RDA team